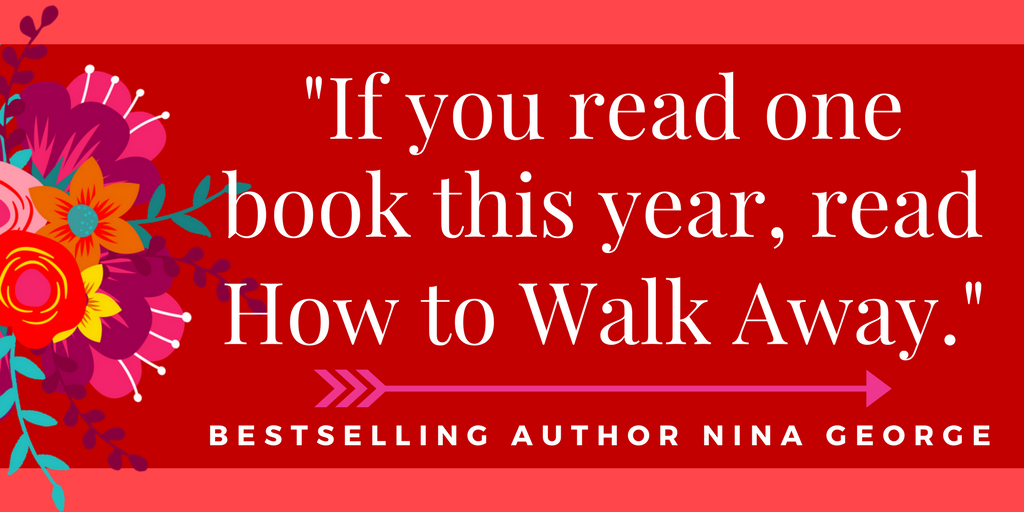 "It's the trying that heals you. That's all you have to do. Just try."

"When you don't know what to do for yourself, do something for somebody else."

"Dying is easy. It's not dying that's hard."
Published:

May 15, 2018


Pages:

320


My Copy Came From:

Book of The Month Club


Read Via:

Hard copy
My Like Level: 5 out of 5
Book Synopsis From Amazon:
From the author of Happiness for Beginners comes the instant New York Times bestseller (May 2018), an unforgettable love story about finding joy even in the darkest of circumstances.

Margaret Jacobsen is just about to step into the bright future she's worked for so hard and so long: a new dream job, a fiancé she adores, and the promise of a picture-perfect life just around the corner. Then, suddenly, on what should have been one of the happiest days of her life, everything she worked for is taken away in a brief, tumultuous moment.

In the hospital and forced to face the possibility that nothing will ever be the same again, Maggie must confront the unthinkable. First there is her fiancé, Chip, who wallows in self-pity while simultaneously expecting to be forgiven. Then, there's her sister Kit, who shows up after pulling a three-year vanishing act. Finally, there's Ian, her physical therapist, the one the nurses said was too tough for her. Ian, who won't let her give in to her pity, and who sees her like no one has seen her before. Sometimes the last thing you want is the one thing you need. Sometimes we all need someone to catch us when we fall. And sometimes love can find us in the least likely place we would ever expect.

How to Walk Away is Katherine Center at her very best―a masterpiece of a novel that is both hopeful and hilarious; truthful and wise; tender and brave.

Praise for How to Walk Away:

"A heartbreak of a novel that celebrates resilience and strength." ―Jill Santopolo, bestselling author of The Light We Lost

"If you just read one book this year, read How to Walk Away." ―Nina George, New York Times bestselling author of The Little Paris Bookshop

"Warm, witty, and wonderfully observed." ―Emily Giffin, New York Times bestselling author of First Comes Love

"Sympathetic and refreshing!" ―Elinor Lipman, bestselling author of The Family Man

"I can't think of a blurb good enough for this novel…poignant, funny, heartbreaking." ―Jenny Lawson, bestselling author of Furiously Happy
My Thoughts:
Love, love, love, love, LOVED this book! This was my Mom's Book of The Month pick for May and luckily I got to reap the benefits of her choice.
I used to work in a Rehab (Physical Therapy) Clinic. So when I read this story about Maggie's journey through her tragic injury, I understood the challenge and complications her injuries presented. I have seen first hand many of the therapies, medical treatments and equipment mentioned. I rooted for Maggie when she was getting up every night to work on the parallel bars in the gym. Her determination to walk and the drive she had to will her body to work the way it used to was inspiring. By the way, this getting up alone, transferring herself to a wheelchair, and going down to the gym alone would never be allowed in a real hospital. Actually, there were quite a few unrealistic things that happened in this fictional hospital. They would have some serious explaining to do… I laughed out loud when I read about the Valentine's Day party they threw, and I thoroughly enjoyed Maggie's senseless blabbing with her guarded physical therapist Ian. Hearing her sister make fun of Ian's heavy Scottish accent had me rolling! Haha! But even if the hospital was unrealistic, it really added to the charm in Katherine's book. I found myself smiling and laughing the whole time. On the realistic side of things, I really enjoyed how they didn't sugar coat Maggie's potential outcomes. The whole thing from the plane crash, to the ER arrival, and then her recovery was fairly accurate, and that made this less of a "Hallmark" movie for me. I always enjoy a miraculous happy ending, but the will she or won't she walk again aspect was much more enjoyable for me. I won't spoil the ending though, so don't ask!
How to Walk Away is a breath of fresh air for readers. If I had to compare it to another book, I would say this story reminded me of Me Before You. It was a very sweet, very lovely, Love story.
---

Try Amazon Prime 30-Day Free Trial

Join Amazon Kindle Unlimited 30-Day Free Trial

Try Audible and Get Two Free Audiobooks

Amazon.com – Read eBooks using the FREE Kindle Reading App on Most Devices
This blog post contains affiliate links. If you purchase something through a link, I receive a small commission. This doesn't cost you anything and it helps keep my content FREE for you. Woo hoo!